I arrived for my first day of a visit to SBS, based in a nondescript business park in the north of Sydney, at 9:30am on Monday 15th December.  I'm working from London as their content consultant.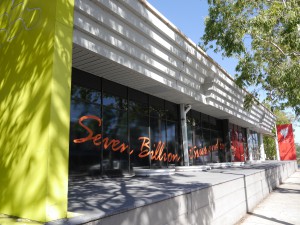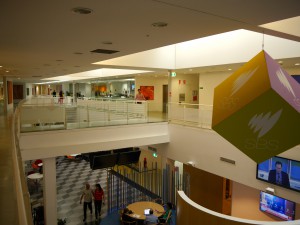 Half an hour after I got there and started introducing myself to my new colleagues, there was a sense that something was going on – programming changes were being discussed, questions being raised about whether some of our trails were appropriate in the circumstances. What's happened, I asked?
A gunman had just taken a number of people hostage in the Lindt cafe in Martin Place, central Sydney. The pictures shown by Channel 7 – whose offices and studio were 30m away across the street – showed people with their hands up against the window, holding up a flag with Islamic writing on it. For the rest of the day, a sense of dread hung over the city. Nobody knew what was going to happen – or for most of the day who was behind the attack – but they all knew that it was a story which would have a big impact. It was being talked about as the first 'terrorist attack' on Australian soil. There was talk of Islamic State, and of more than one gunman in the cafe.
At SBS, like in all other broadcasters, the news took centre stage. Contingency plans were put in place, the news department did calm coverage – in contrast to some of the media, like the Daily Telegraph (nothing like its sober equivalent in the UK). Overnight, two hostages and the gunman died as the siege came to a bloody end.
Dealing with such events is what public broadcasters are there for – adding context, asking questions, and staying with a story when events move on. A station like SBS even more so, since we're there to talk about social cohesion and Australia's immigrant groups.  I didn't see enough of our non-news coverage last week to know how we responded, but It's critical that we are part of this particular 'national conversation'.
Community hatred is so easy to foster, and once it takes root can spread very fast. As an antidote, by the early morning of the day after the siege, the hashtag #illridewithyou had started for people to offer support to anyone wearing religious dress (like a headscarf) who might be shunned by their fellow travellers on Sydney public transport. It went viral, as people searched for glimmers of humanity after the tragedy. It also showed a refusal to blame an entire community for the actions of one disturbed individual. (Not everyone agrees it was the right approach – read this considered article on the hashtag).
I went to Martin Place on Friday, four days after the attack, and saw the carpet of flowers, together with notes and a few stuffed toys – especially poignant as one of the two hostages who died was a mother of 3 – outside the cafe.
How Australians respond to this story matters. Beyond the immediate response of Australians to grieve for the hostages who died, and pay their respects, there was a debate about Australia's strict gun laws and bail laws – thankfully it doesn't look as if there are any changes to gun laws in prospect. And, whether we like it or not, a debate about Islam and multiculturalism. The gunman used the flag, held up against the cafe window, to lead many to think that this was somehow an 'Islamic attack'. We now know that this Iranian cleric Man Haron Monis had a history of violent offences and was acting alone.
And I know that SBS has a part to play in the debate which Australia is having about race relations. On January 4th we're showing the first doc in a series called The Great Australian Race Riot, made by Essential Media, showing that the well-known Cronulla riots of 2005 were not isolated incidents. I'm looking forward to that, and know I need to acquire more programmes that can raise awareness of these issues. I'm very aware of the challenges of bringing them to a television audience, but that's what SBS is there for, isn't it?