Italy has always been a country with a strong design tradition. In 1909, the poet Filippo Tommaso Marinetti launched the Futurist movement, as this piece details. Futurism rejected the past and set out to celebrate a number of abstract concepts like speed, machinery, violence, youth and industry, as well as even more abstract ones like kinetic energy, duration and simultaneity. That art movement has influenced many designers since, and it seems that now the country of Italy itself is benefitting from the focus on branding and design.
Last month I went to the MIA market in Rome. That stands for Mercato Internazionale Audiovisivi, combining the Rome Film, Drama Series and Documentary markets, alongside the Rome Film Festival. MIA is a great name and very memorable – (even more so if you're an ABBA fan). The brand gives a modern and coherent sense to a wide range of film and TV content. Looking at the MIA 'eye' image at the top of this page, I can see the heritage of the graphic design in work like this Futurist magazine cover from 1929
MIA is one of many recent initiatives promoting Italian media and culture abroad. The first London Eataly superstore opened during the pandemic by Liverpool St Station, and is hoping that the resumption of the economy and life in the city will also bring lots of people through the doors. There are Eatalys in several other cities around the world and all have the same model of a high class market, and several bars and restaurants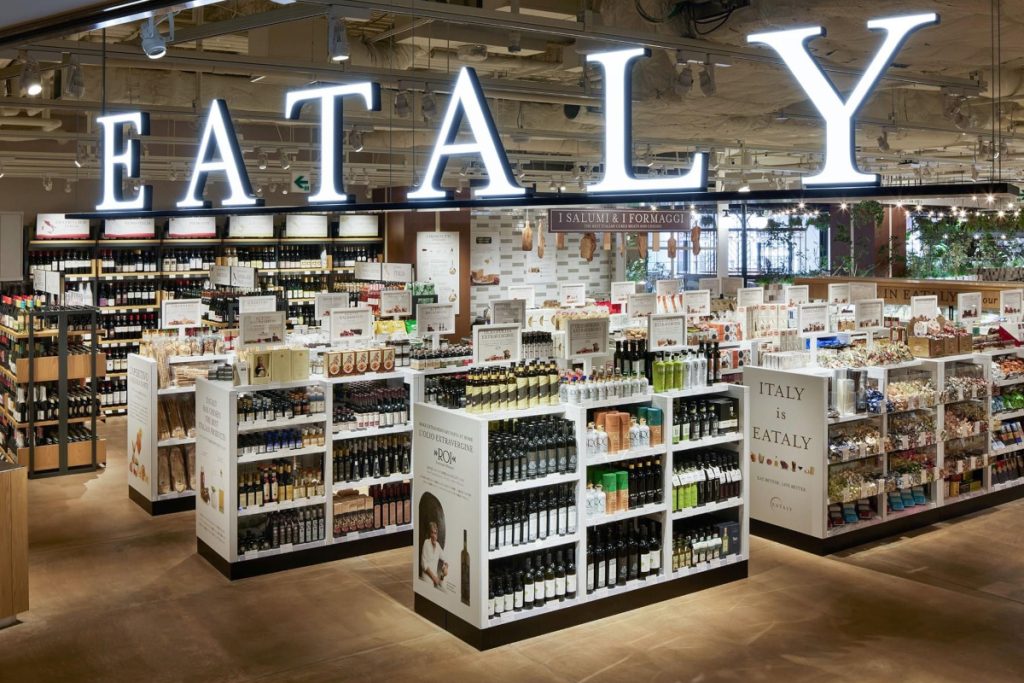 I cringe a bit when I hear the name – the word Italy spoken in an Italian accent. But there's no doubt it's memorable.
My flight to Rome for MIA was on the last evening of the national airline, Alitalia, which shut down the next day, burdened by debt and years of mismanagement. The pandemic finished it off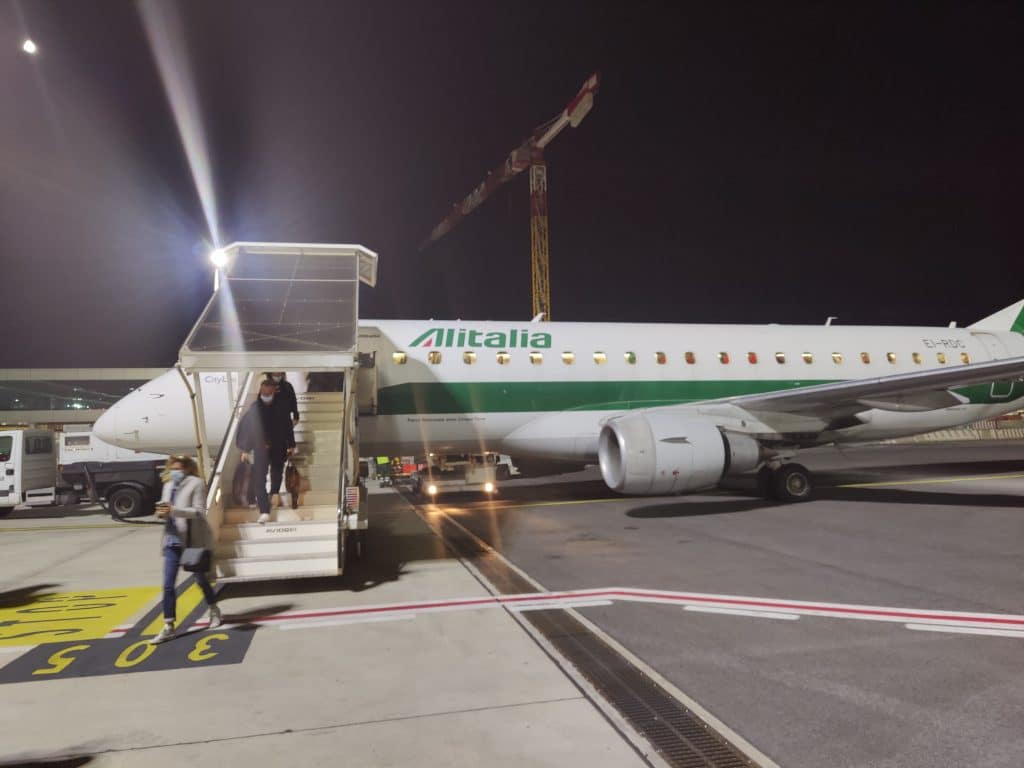 With Alitalia no more, the government has started a new airline, taking over half the aircraft and staff from Alitalia – ITA.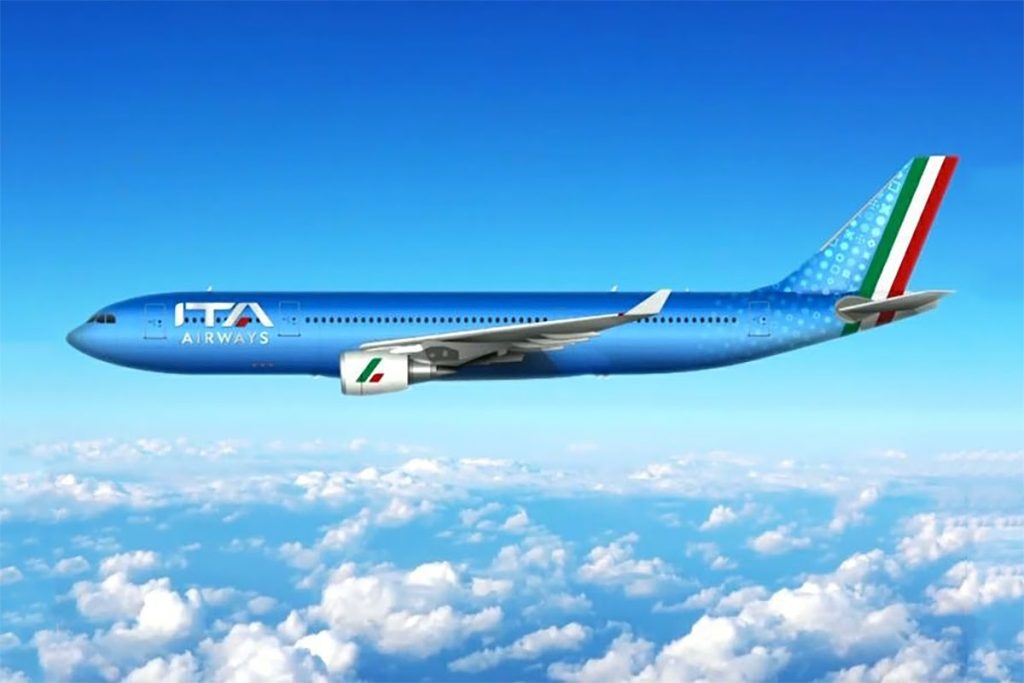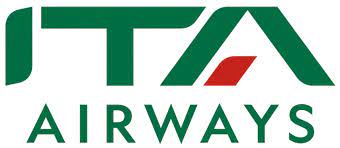 The 'tricolore' of Alitalia/the Italian flag has been retained in the logo, with the blue that is associated with Italy through its sports teams (the national football team is called gli Azzurri, The Blues)added for the livery . People with a lot more knowledge of branding than me will be able to judge whether or not ITA is a memorable brand in the highly competitive travel business.
Hot on the heels of that launch came the announcement last week of a new CEO for ItsArt , an SVOD (subscription video-on-demand) service launched last year with performances, documentaries, films to 'discover the beauty of the Italian cultural and artistic patrimony: theatre, music, cinema, dance and art in all its forms'.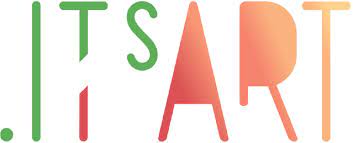 (note the Twitter-referencing dot before the logo)
The new venture is 51% owned by the Italian state's investment bank, and 49% by the SVOD service Chili. Guido Casali, who I first met when he was at Sky Arte, and then running the (somewhat similar) SVOD Nexo +, is the new CEO of ItsArt
Looks like a very comprehensive offering, which is also open to content from producers from outside Italy – 'other perspectives are always interesting', says Guido.
I remember an earlier initiative by RAI's distribution arm to create 'Italiana', a magazine series on everything Italian – defined as food, lifestyle, landscape and art. 'Think Global, Live Italian' was the tagline. The site has disappeared, and I'm not sure how many episodes of the series were ever produced.
Looking at what ItsArt shows and what that says about Italian culture is for another blog. But I do think Eataly/ITsArt/ITA have a lot in common – a consistent set of brands, all supported by the state. Rather like Korea tagging all of its content with a K – K-Pop, K-Drama, K-Film, IT has become the tag for Italy in the online age.
I wish ITsArt well in drawing in subscribers from beyond Italy of course, but it did get me thinking – is a national brand what complex and often transnational industries need? Food, art and opera can be identified as coming from the country, but what about media and ideas, which are often stronger from having outside influences? I can see that it's something to draw visitors (and I imagine investment) to the country, but the creative spirit of a country is generally a jumble of experiences, cultures, and ever changing, and a single country brand may not properly express it.
Recently, the UK govt mulled the idea of putting an obligation on the BBC and all UK public service broadcasters to produce 'distinctively British content'. John Whittingdale, at the recent RTS conference noted that
"the sort of things we've all grown up with: Only Fools and Horses, Dad's Army, Carry On, more recently, The Great British Bake Off and Line of Duty, and of course Coronation Street and Eastenders… reflect Britain and British values".
Nobody I know particularly understands what that means and the examples given by the culture minister John Whittingdale were all seen as 'old fashioned white British'. He was replaced as culture minister the next morning, along with his boss Oliver Dowden whose speech he read because he'd been replaced in the afternoon…but the policy is still alive.
As was pointed out, by this article by Marcus Ryder amongst others, the definition of Britishness depends on who's making it. The minister didn't mention any of the non-white shows that are big hits, and wondered if these would also be considered Distinctively British.
I'm sure that ItsArt will grow and in time represent the diversity of Italian art and culture, and it'll be interesting to see how broad that definition is. Knowing Guido, he'll programme it with a very eclectic sense of what culture and entertainment means, and I'm looking forward to the picture of Italy that emerges.
If you've got views on the ideas in this blog, or suggestions for other subjects, feel free to share them in the comments here, or on Twitter, Facebook or Linkedin – grazie!