I've just spent a few days at FIPA in Biarritz,  France. That's the Festival International de Programmes Audiovisuels. A few thoughts from my time there.
There's something about waves, beaches and lighthouses that is very inspiring. Even though I didn't actually get to the beach.
Being in a beautiful venue with big windows, the Bellevue, made it a relaxing atmosphere – and easy to meet people (because you could spot them from a distance)
The audiences for the screenings are well dressed and – dare I say it – quite bourgeois
Fipa Industry was the conference/pitching side of the event. Good crowds for the France TV and Arte commissioning presentations, inevitably, but we had to work quite hard at the others. I gave one on SBS. It's hard to get and keep peoples' attention in a panel discussion or a presentation. My tips: stand up, walk around, smile,  project, use pictures.
Ludovica Fonda from Mediaset Italy gave a really good presentation of Mediaset drama, which did all of the above. Inspired me to head to Milan to check what they might have that would work for SBS
Oh, and @FipaIndustry is a much better name than the previous name FipaTel, which sounds like a mobile phone company.
When you're invited to 'un cocktail',  don't expect  mixed drinks with little umbrellas and bits of fruit. It just means a drink. A couple of the ones at FIPA featured
cider
, which seems be a speciality of the Aquitaine region. Try the rosé one.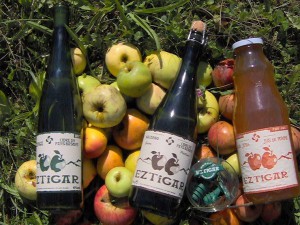 @smartfipa, the interactive section, was a real kaleidoscope of views, products, ideas. Paul Tyler of
Handling Ideas
did an excellent presentation. He said @smartfipa could have done with a bit more moderating to link and question the different elements – you have to treat these days like you would any sort of programming.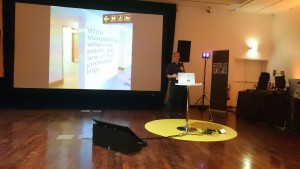 I was also intrigued to see the interactive 'Planet Corps' project which accompanies the doc 'Life on Us', which
Simon Nasht is bringing to SBS
through commissioning editor Joseph Maxwell @josmaxwell. Looked fun, with great ideas – like a travel website as the front page.
I was one of the seven commissioners/buyers being pitched to in the two pitch sessions. When we came to choose the best pitch, none of the three projects I'd picked was shared by any of the other judges, from France, Canada, Japan, Czech Republic & Poland. Maybe anglo-Australian tastes really are different…
It's really tough to make films in and about Eastern Europe – buyers like me just don't know enough about the countries there. HBO Europe is a very necessary commissioner of documentaries, and I hope it can continue the work its doing with filmmakers there. An HBO Europe project The Wellness Process was one of my favourite pitches (though I hope they think of a better title). Here's the HBO Europe trailer from 2012
Debate is vital in events like these. Young journalists organised a 'round table' discussion of what the recent attacks in France meant for free speech, secularism, islamophobia, and whether there really was 'national unity' in France. Good initiative – the media obviously have a huge part to play in how France thinks about these issues.
Lauren, one of the organisers of Fipa Industry, travelled around Australia aged 20 in a VW combi on her own, not speaking any English – intrepid! (then she did Central America by bicycle…). Saw these Combis in a shop window. It made me realise how in TV as well as in life, you sometimes just need to take a chance and get out there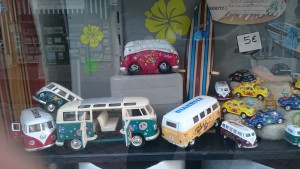 If you were at FIPA, I'd be very glad to hear  your impressions, thoughts, gossip in the comments below